Target Users
who preparation monthly report by PPTX
who manage budget control by spreadsheet
who operate only copy&paste monthly spreadsheet data to PPTX
Outline: Google Slide
Google Slides is one of G-Suite's business tools that allows you to create slide shows. it is similar functions of Microsoft PowerPoint, but it can use on cloud, so you can image a could version of Microsoft PowerPoint.
There are many template formats and fonts for presentations, so you can easily make presentations and materials. In addition, convenient functions such as embedding videos and adding animations are also prepared as a matter of course.
And above all, for G-Suite / Google Product users, it's a great way to work with spreadsheets without having to write GAS or other code.
How to automatically update monthly reports on Google Slide
For example, suppose you have created a monthly report with the following tables and graphs. A comparison of common forecasts by item (as left table) and monthly forecast trends of sales (as right graph).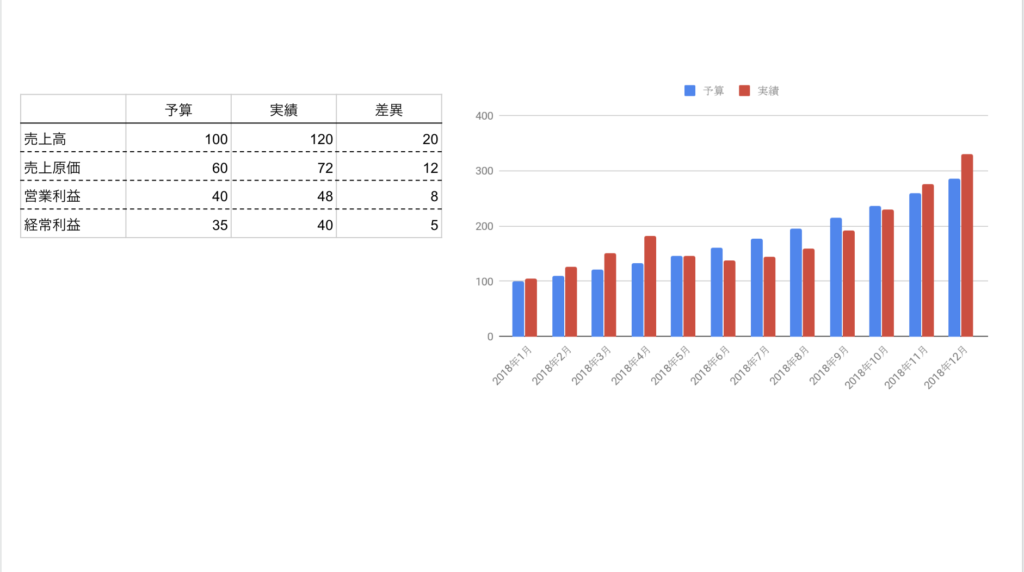 Insert Tables to Slides
So So So Easy!!!… enough to be honest(lol
Just copy and paste the range of your spreadsheet
If there is only one point to keep in mind, please paste it with a spreadsheet link format when pasting. Of course, it is also possible to paste without a link (in other words, Slide is not automatically updated even if you update the spreadsheet data). This method is used when you want to keep the data at that point(when no wanna update the data).
However, personally, I think it's easiest way as follows:
-to keep the Slide master in your google drive
-when monthly task complete, save master as different name file and delete link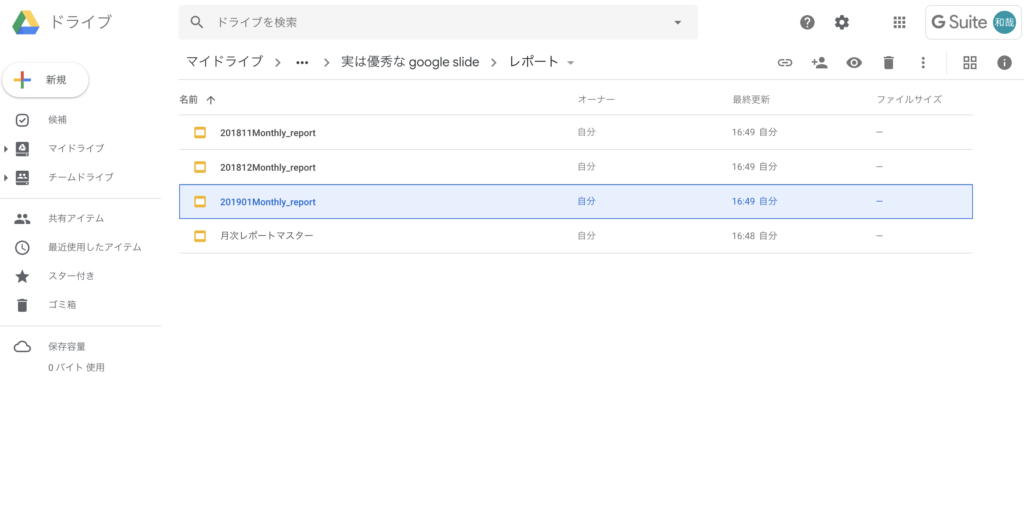 This can be automated with GAS. I'll show you later( do not know when..)
Insert Graphs to Slide
Yeah, as same simplicity level as insert table.
Anyone can do it by following the steps below from the tab that appears when you open Slide.
【Slide tab】→ 【Insert】→【chart】→【from sheet】→【select target graph】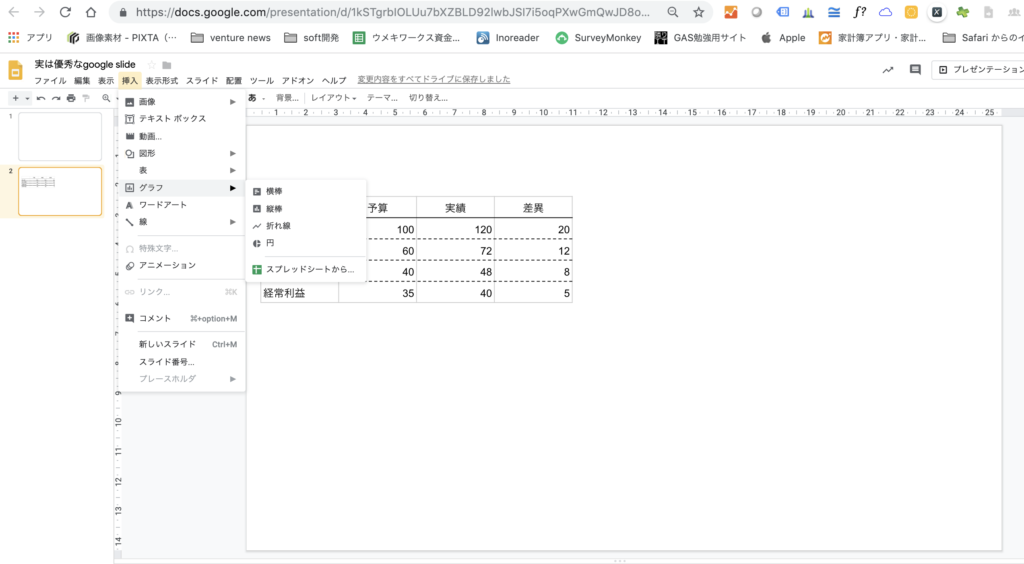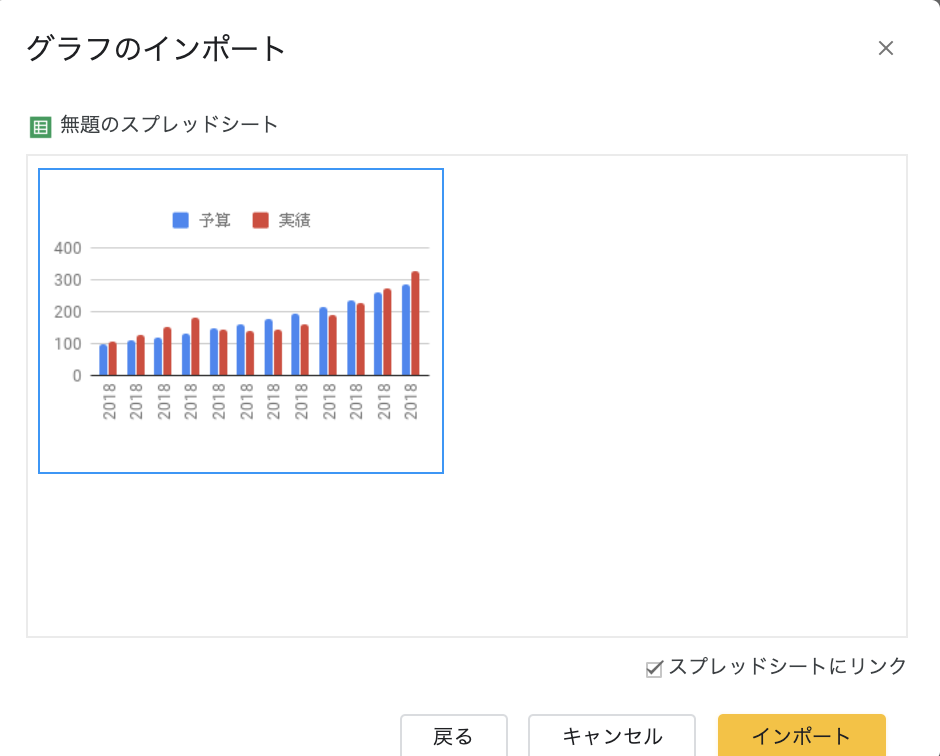 Official document reference
グラフ、表、スライドを Google ドキュメントや Google スライドにリンクする - パソコン - Google ドキュメント エディタ ヘルプ
Google ドキュメントまたは Google スライドに挿入したグラフ、表、スライドを、既存のファイルにリンクできます。詳しくは、Google スプレッドシート
Finally
It is very easy to link data without Slide, so once you decide only the format and data source, Google will operate the data exchange unless you change it, which will save you time and effort.
All you have to do is open the file and click the update button!!
It is very useful for mental health because it can reduce the troublesome work.
関連記事: GoogleSlide自動更新機能